Different types of copiers allow you to copy, scan, fax and print documents. This kind of machine will definitely make your work easy and simple no matter how bulky it is. However, with the continuous changes and advancements in technology, there are already huge numbers of photocopiers offered in the market these days. Hence, business owners especially those novice ones keep on asking, "What are the different types of photocopiers they need to choose"?
Types of Photocopiers You May Take Into Consideration
Today's photocopiers have already come a very long way. From an original and bulky machine that provides one function and that is to provide some printouts, these days photocopier is very advanced and high-tech. Modern photocopiers are very sophisticated and already combined the functions of both a printer and a copy machine. Apart from that, it has also advanced functions like Wi-Fi connectivity and remote printing.
With the huge number of photocopier brands in the market, it is truly an overwhelming task to determine the perfect photocopier for you. Hence, it is always necessary to at least have advanced knowledge on what are the different types of photocopiers offered in the market today. For those who don't have any idea, then here are some of the common photocopiers offered these days.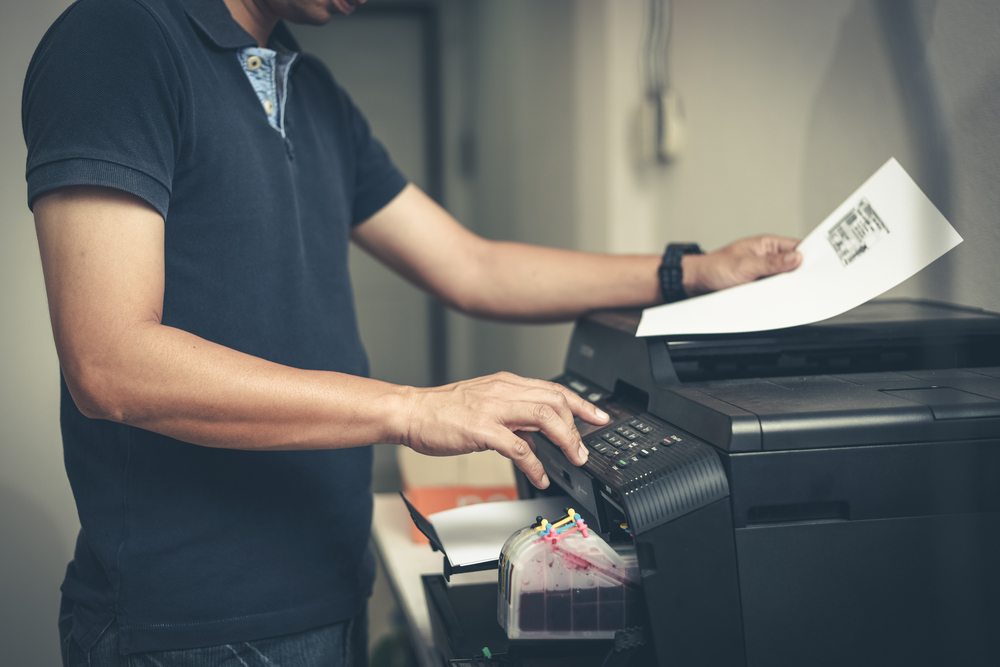 · Wireless Photocopiers
Many photocopiers these days come with built-in features of wireless technology. These kinds of machines are fitted with a transceiver that allows them to effectively communicate even with local Wi-Fi networks. It also comes with a module that is fitted in exchange for the traditional kind of network cards connecting the copy machine to the LAN network. This is an advanced feature that will benefit your business and office.
· Laser Copiers
Laser photocopiers are considered to be a bit expensive when compared to inkjet printers. However, the expensiveness of this machine will save you a lot since you need not purchase or even replace the toner as often as possible. Laser printing will cost about six to eight cents on every page compared to the ten to twenty cents when you use inkjet printers. This is perfect for those who are in need of money-saving photocopiers in their business or office. Always remember that in terms of convenience and efficiency, laser copiers are perfect for you.
· Desktop Size Photocopiers
If you want to have a photocopier in your home office, then desktop-size photocopiers are right for you. It is even essential for small business owners since the size can save space. Although the size of the photocopying machine is a bit small when it comes to the efficiency of the machine you will definitely be surprised knowing that it also functions the same way other photocopy machines do.
Here are just some of the huge numbers of photocopiers offered in the market. It is always best to make an intelligent choice to determine the right machine for your need. Apart from that, try to take into consideration the features of the machine as well as its price. Doing this, rest assured that you can have a photocopier that will meet the demand of your business and office.
Conclusion
Choosing between the huge number of photocopiers offered in the market today can be very overwhelming. With lots of choices offered, it can be very confusing to determine which machine can respond to your need. However, always make sure that when selecting a photocopier, you need to take into consideration the features of the machine as well as its price. No matter how budget-friendly the photocopier machine is, as long as it is made up of high-quality and efficient features, then choosing the machine can be the right decision.
If you plan to get copiers for your office in Baltimore, you can opt to buy copiers or lease copiers in Baltimore. We can give you the option to get the copier that you want.  You can contact our local copier leasing services department in your location.
If your Location is around Baltimore, you may call us at (410) 220-5299, and our personnel for copier leasing in Baltimore will assist you.   If you are also looking for copier repair services in Baltimore, you may contact our copier repair personnel at the same number.