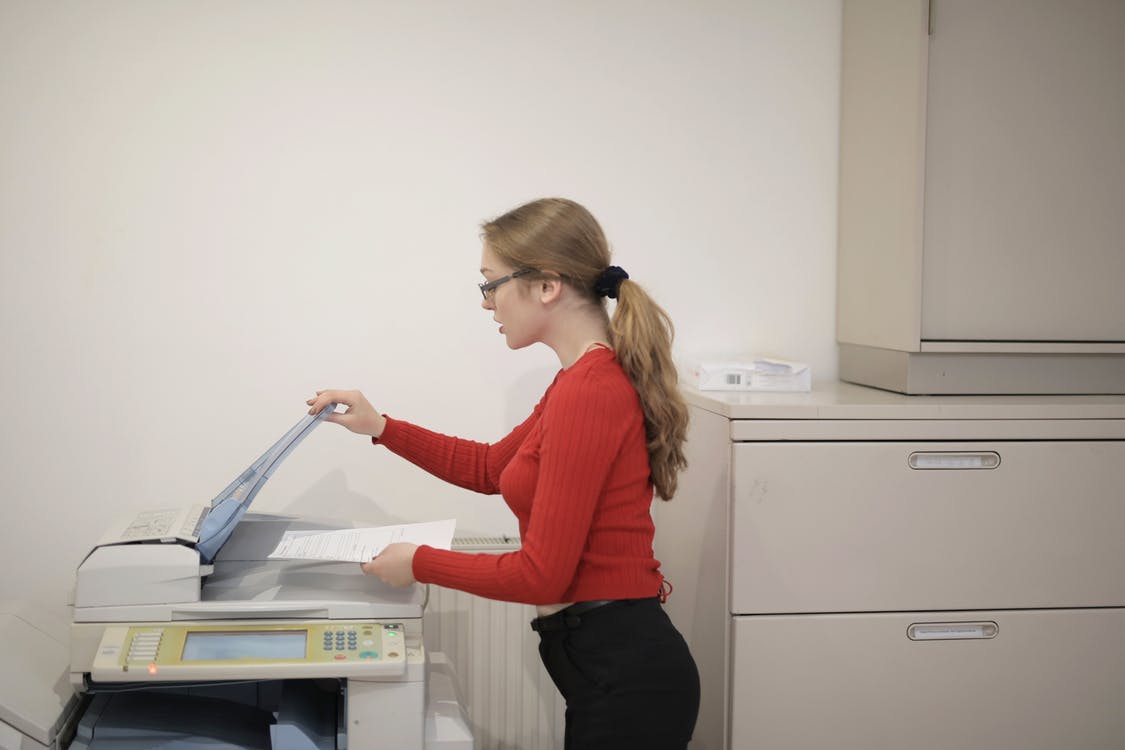 A copier is one of the helpful machines in the office. One of the worst nightmares of an office manager is a malfunctioning copier. If you own a copier, you always want to extend its lifespan. In that case, we have great news for you.
In this post, you will find 7 effective tips to maintain your copier machine. Doing these copier maintenance will prevent possible copier breakdowns that may happen in the future.
So, without further ado, let's get started.
1. Ensure to Get Your Copier Checked by Professionals
In case your copier slows down and you suddenly receive multiple error codes, a copier technician may help you to fix the problem or perform maintenance procedures. On the other hand, hiring a professional technician to fix a simple problem could be costly. In that case, you may ask your IT staff to check and try fixing the problem.
2. Empty Waste Toner
Most copier owners have experienced receiving an error code saying that your waste toner is almost full. If you will just ignore this warning, it will cause your machine to malfunction. To avoid this from happening, it would be best to replace your waste toner. The good thing about toner replacement is that you can do it by yourself.
3. Clean the Copier Often
Cleaning your copier machine regularly is the best way to avoid possible wear and tear in the future. Aside from that, it also keeps the device working more efficiently for the coming years. When cleaning the copier, use a clean cloth.
You must ensure that every part of the machine is clean and is in good condition. When cleaning the internal parts of the machine, such as ink cartridge bays and paper trays, it would be best to use a fine-haired brush.
Check the Paper Capacity
It is important to insert the right amount of paper sheets into the copier's tray. Make sure that you check the paper capacity of your copier. Take note that paper sheets are available in different sizes and weights. For example, if you use thick sheets, it is important to insert less paper into the tray.
Aside from that, you must keep the paper tray clean and dry. Moreover, ensure to place the paper sheets in an organised manner so that you can access them conveniently.
Select a Copier that Matches Your Demands
One of the main reasons behind a malfunctioning copier is that it cannot accommodate the office load. If you notice that your copier breaks down more frequently, it might be because of overuse.
In that case, make sure to purchase a copier that can handle the printing demands of your business. Moreover, do not fall for the trap of inexpensive copier machines in the market, which will cause you costly repairs and frequent downtime over time. Overbuying is also not a good option.
To ensure that you will choose the right copier, it is best to assess your printing demand.
Turn Off Your Copier
Aside from cutting down your electric bill, turning off your copier is also the easiest and simplest way to extend the lifespan of your office device.
Train Your Employees
Training your employees about the proper way to use a copier is also a great help in preventing copier malfunctions. A copier handled by someone who doesn't know how to use it can lead to costly repairs.
Conclusion
To extend the lifespan and service of your copier machine, follow these seven maintenance tips. Connect with us whenever your copier malfunction and requires immediate professional help. We are just one call away.
CTA
If you are in Baltimore and you are looking for a Copier in Baltimore for your business, you may contact Clear Choice Technical Services in Baltimore. You can ask about Copier Leasing Services in Baltimore, Copier rental services in Baltimore, and Copier Repair in Baltimore.