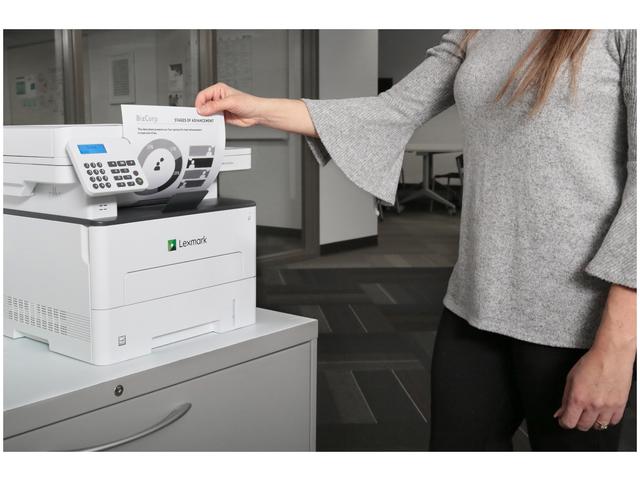 Most people ask, how much does it cost to lease a copier? It's a question that seems pretty straightforward.
You search for the prices of copiers online, hoping to look for an answer, and you discover that very few places seem to want to give you a direct answer. If you have not purchased one before or it has been a few years since your last purchase, it is important to note that things have changed. You look to the results and you see some copiers listed at different prices, but some people start asking important questions like what if the copier breaks down, who is going to fix it? Or how much will everything cost?
There are different price considerations that is needed to make an informed decision so that when you ask for a quote or choose a manufacturer, you do not experience sticker shock. It is also important to note that leasing or buying a copier can be affordable as long as you know what you are doing.
Another question frequently asked is, is it better to lease or buy a copier?
When it comes to getting a copier, it is more common for a business to lease one. It is true that it costs a lot of money to lease a copier because the fee accumulates over the life of the lease, but the truth is that most companies choose this option because they offer very little interest.
As time progresses, copier manufacturers are adding and even refining technology to their products. They have to because if they did not, the competition would swallow them whole. Companies avoid having any dated equipment through a copier lease. Much like people who choose to lease cars so that they can always have low mileage or the newest technology, copier lease service in Baltimore has similar perks.
Service and lease contracts tend to line-up, so toward the end of your contract, you will have the option to finish paying for your copier or upgrade them. Unless you have made the decision that your copier is the best that you've ever had, you are probably going to want to keep your copier current.
For those who wish to buy a copier, purchasing a product outright usually feels like the best approach because there is often savings for the buyer by not dragging out the payments. By buying a copier, the company selling you the product negates any risk by not having to worry if they will recoup the cost of the copier. Leasing is usually the best choice for companies because they do not have to shell out massive amounts of money, dealers or manufacturers have installments available for copiers that are up for lease.
How much is a copier machine?
The average price of a copier machine is around $1,560 with higher grade commercial copiers reaching almost $15,000 to $40,000 depending on the printing speed, the quality and advanced features like scanning, stapling and faxing options.
A good home copy machine might cost around $170 or more, standard commercial copy machines costs around $3,000 to $12,000 depending on your needs. A lot of businesses choose to rent or lease their machine, usually for periods of between three and five years. Lease and rental rates are set based on your expected copying needs, so be sure to know your current workload before you sign a deal.
How do copier leases work?
You can check out dealers that lease copiers in your place. You can ask about their leasing programs and learn more about the terms of the lease, specifically the cost and the inclusions. Find out if the company will replenish the supplies like ink and toner during the lease period. Also, know who is going to take care of the copier's repair and maintenance.
It is best to study the lease term that you get and know which one best suits your needs. But do not just focus on the terms of the contract. Make sure that you also check the company's track record. To make sure that the equipment is of the highest quality and it can provide the service that you need, it is best to pick a reputable photocopier leasing company. You can read testimonials from previous clients or you can check the company's website.
You can contact your local leasing company. For example, if you need a copier in Baltimore and have questions about copier leasing services in Baltimore, you can contact the manufacturer or dealer for details about a copier lease service in Baltimore.