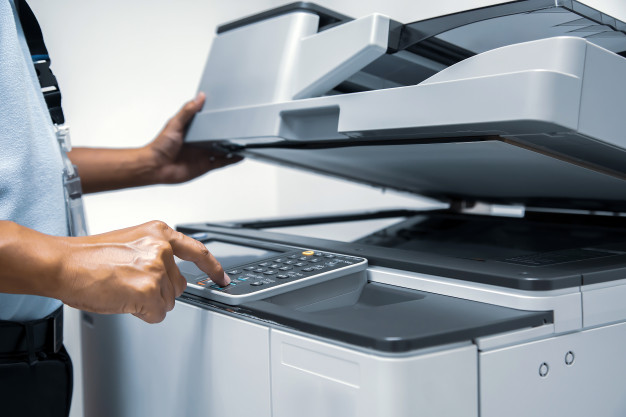 Starting your own business is a very big risk that you need to take a lot of considerations into before pursuing it and making it big. You have to consider the products that you will offer into the market, rent, worker's salary, and many more. As a business owner, you have to think about which part of your business you should cut costs on and which is the priority. One of the options that you can look into is leasing a printer for your company so that you can use the budget to focus more on important things needed in your company. If you are wondering how leasing equipment can help your business, you can continue reading to see some of its benefits.
Budget-Friendly
With leasing, you don't have to worry about paying a huge amount upfront. If ever you need to pay, it won't be as big as the amount you have to pay for when buying the office equipment. In this manner, you can use the saved money on other things that are urgently needing a budget.
Payments are Manageable
For small companies, it is better to lease equipment so that they can be able to integrate the right budget that they will pay within a period without having to worry about neglecting other departments' budgets. The company can also be able to choose the latest model at a low price if they choose to lease equipment.
Equipment Repairs
Leasing can also be very beneficial when it comes to repairs. Leasing equipment always has the added benefit of service and maintenance. You can always contact your copier service provider if ever you encounter some problems with the equipment. They'll be able to address the problem immediately since they have a lot of technicians specifically trained to handle such problems.
Equipment Upgrade
Another benefit is upgrading your equipment. As you already know, technology develops very fast, in just a few years, what you bought is already considered as old equipment, new equipment that has been developed and offers more helpful features are being introduced in the market. You never know when your equipment will be able to keep up with the trend and the work that is being done in your company. With leasing, you can always keep up with the new technology and still be able to find the right equipment that can keep up with your tasks in the company.
Tax Bill Benefits
Leasing equipment, you don't have to worry about (Alternative Minimum Tax) AMT. Due to being leased, you could write the leasing payment as your business expenses. You don't have to worry about the accumulated depreciation that your equipment has in a year.
Leasing of Fair Market Value (FMV) Printer
This is always what every business owner thinks of when they mention leasing. They want to lease equipment in a predetermined period with a set monthly payment. In this manner, they can always decide to continue leasing the same equipment or change to a new one once the leasing contract has expired.
Owner's Responsibility
With leasing, you won't have to worry about the maintenance of your equipment. Your service provider will always be there to lend a hand when you finish using the supplies in your company. They'll be able to immediately replenish all the supplies that you need to restock and repair whatever problems that you might have been encountering with your equipment.
With these benefits listed above, you'll be able to check if leasing is the option that you are looking for to help your company take the step in achieving the goals that have been set by your company. Leasing might keep your guard up but if you know all the details that you need to know, you won't be apprehensive about taking a lease for your company. If you have questions that you want some answers about leasing for your company, you can always contact the nearest service provider so that they may give you the answers that you are looking for that can give you peace of mind.
Leasing
An alternative to buying when you don't have the budget to do so.
If you are in Baltimore and you are looking for a Copier in Baltimore for your business, you may contact Clear Choice Technical Services in Baltimore. You can ask about Copier Leasing Services in Baltimore, Copier rental services in Baltimore, and Copier Repair in Baltimore.